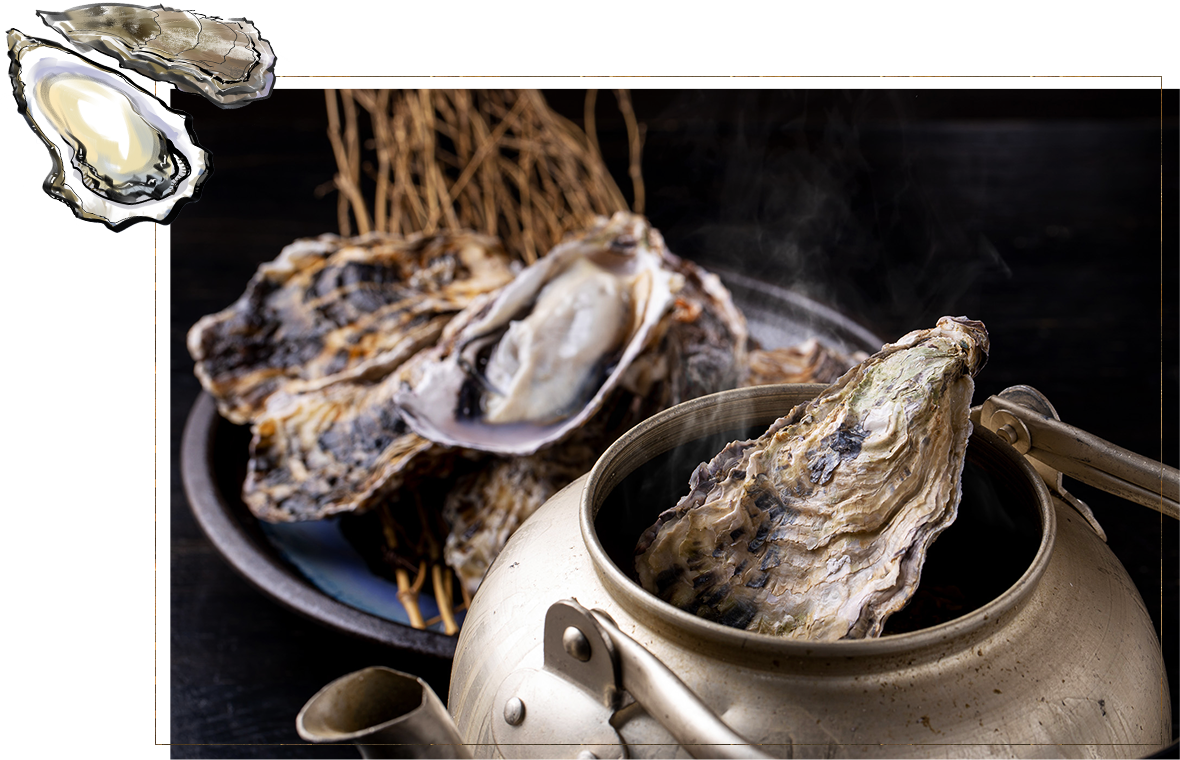 Select Oyster
Cuisine
Fisherman-style
Specialties!
Located in the Okaido area of Matsuyama, Ehime Prefecture close to Matsuyama Castle and Dogo Onsen. While you are visiting for sightseeing, why not enjoy Japanese cuisine made with seasonal seafood caught in the Seto Inland Sea at the Arashi wo Yobu Ryoshigoya izakaya. As an example, our house specialty of Yakan Sakamushi is made with fresh oysters steamed in their shells in a kettle with sake. Enjoy a hearty meal, picking the oysters from their shells yourself!
※Prices do not include tax
Yakan Sakamushi Oysters
3 oysters

840yen
5 oysters

1,250yen
8 oysters

2,000yen
10 oysters

2,500yen
+1 oyster

280yen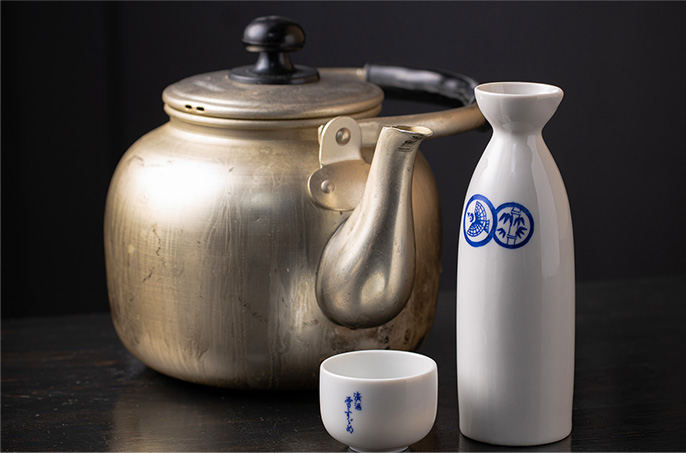 Oyster Sake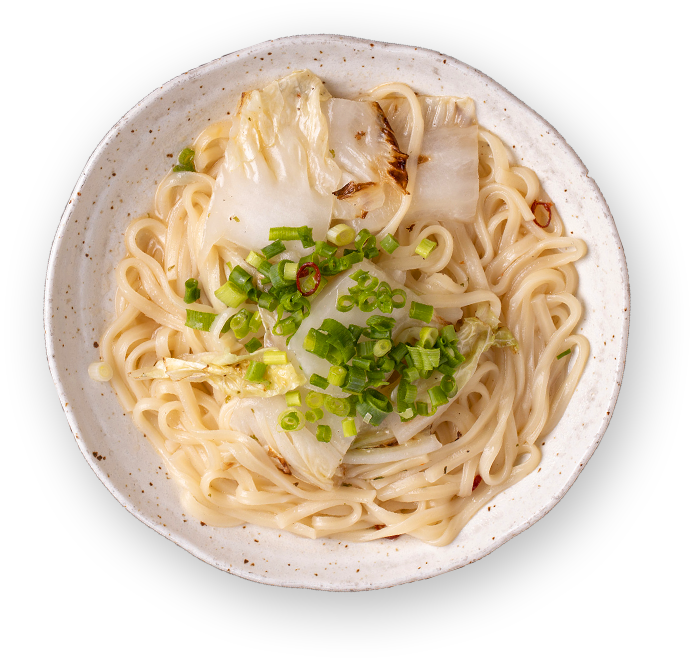 Oyster Broth 

 Yakisoba
After your oysters,
you can also enjoy dishes made
with oyster soup and sake
Kabayaki-style
Grilled Oysters
Hitsumabushi-style Grilled Oysters on Rice

1,680yen
Hitsumabushi is a Japanese dish of seafood grilled with a sweet soy sauce glaze and served over white rice which lets you enjoy 3 layers with different serving styles.For the first layer, enjoy the signature sweet and salty flavor of kabayaki on its own. For the second layer, change up the flavor by adding wasabi and green onion, and for the third layer, enjoy it topped with a splash of sea bream broth.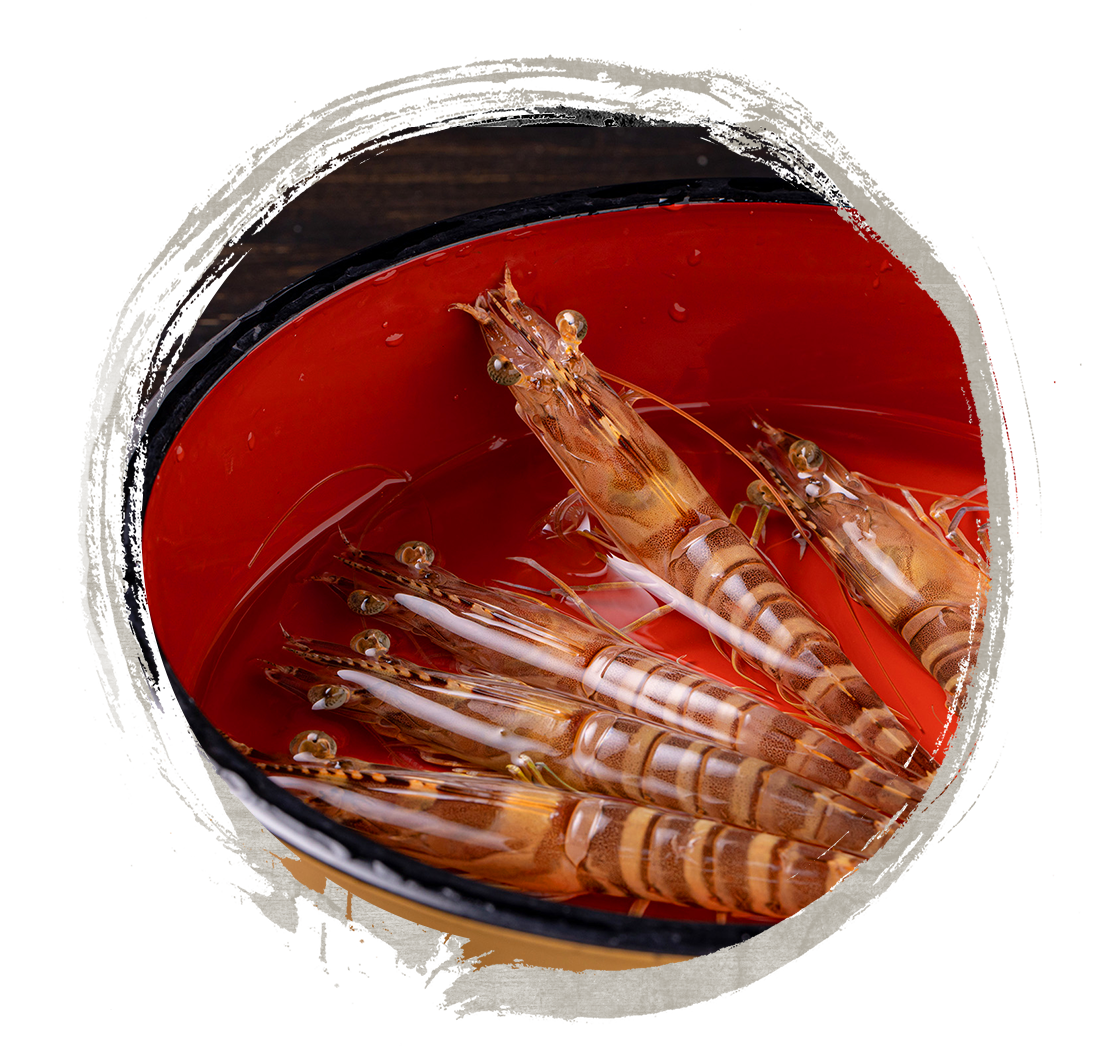 ※Prices do not include tax
The fisherman'sserving style is popular

!
Feast on live
kuruma shrimp
Live Kuruma Shrimp Odorigui

(5 shrimp)1,680

yen
Lively kuruma shrimp are taken from their holding tank when you order. Odorigui is a serving style in which the diner peels live prawns, dips them in soy sauce, and eats them. They are as fresh as can be, so the flavor is sweet and sumptuous.
Please remove the heads and shells yourself before eating.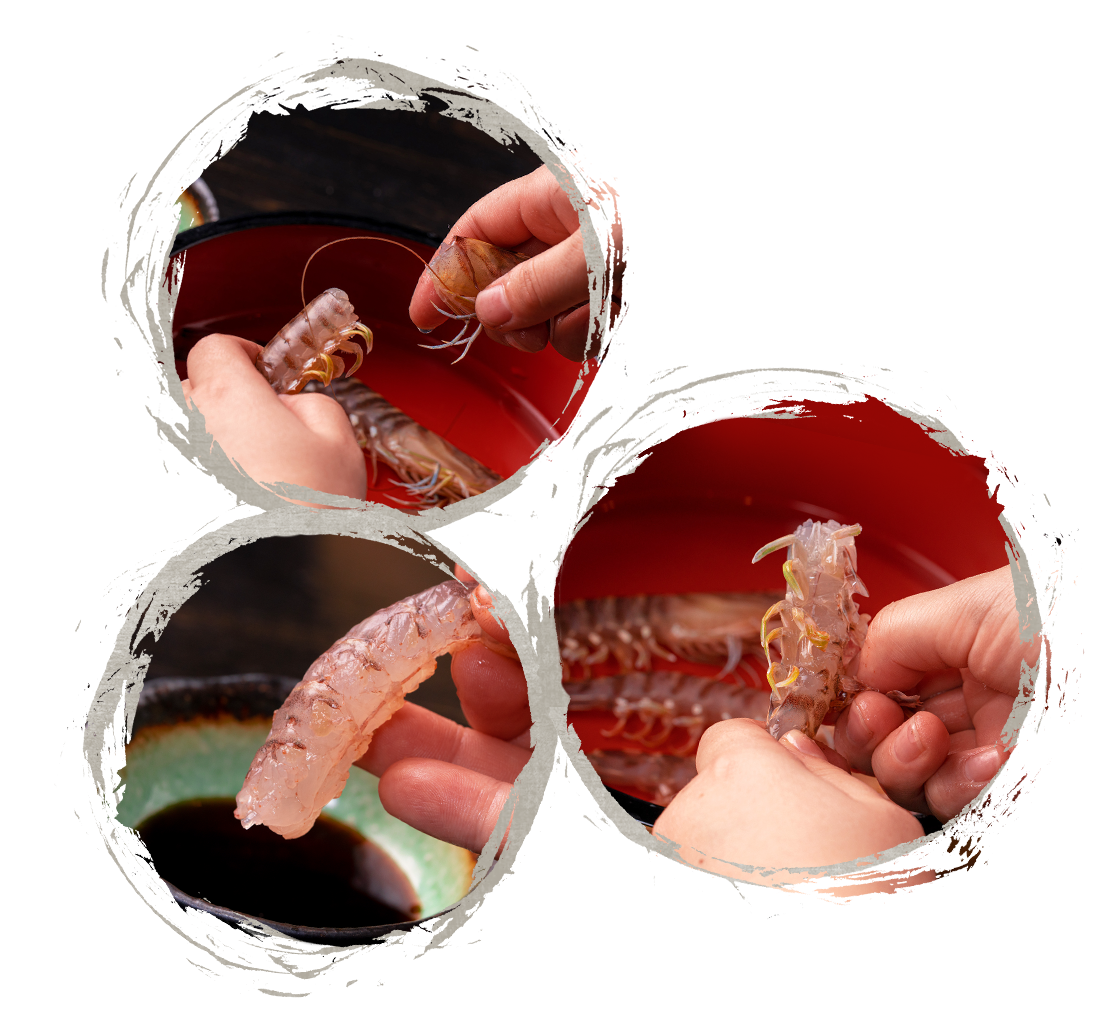 Other menu
※Prices do not include tax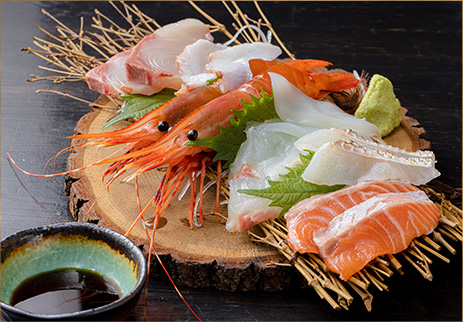 Sashimi Platter

1,680yen~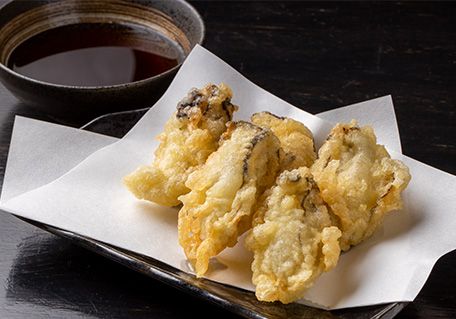 Oyster Tempura

820yen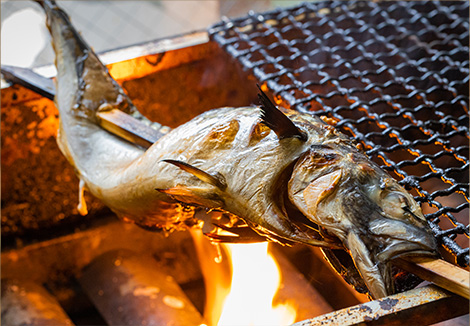 Extra-large Whole Salted Grilled Mackerel

1,680yen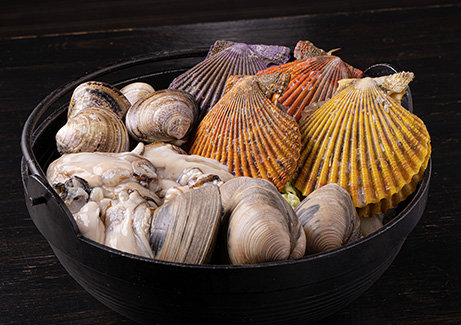 Shellfish Hotpot

Reservation required
More than 20 local
Ehime sakes carefully
selected by the proprietor
are available at all times
We offer a selection of fine sake chosen by the sake-loving proprietor, so please enjoy your favorite pairings.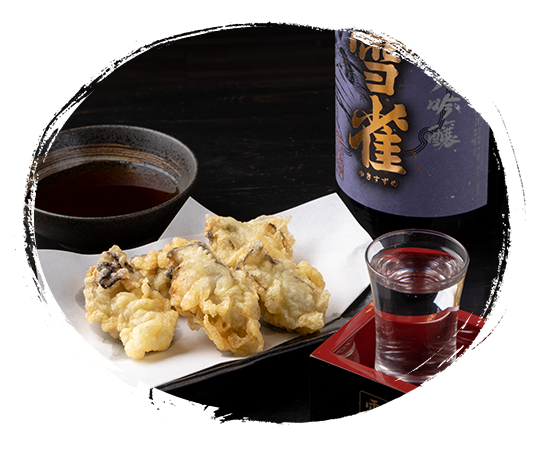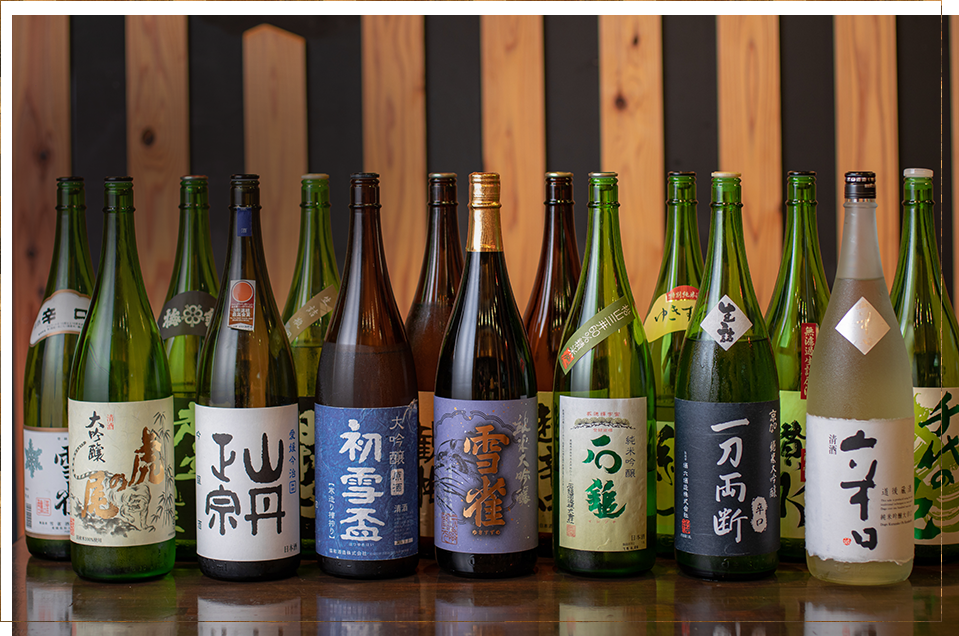 Nautical-themed Interior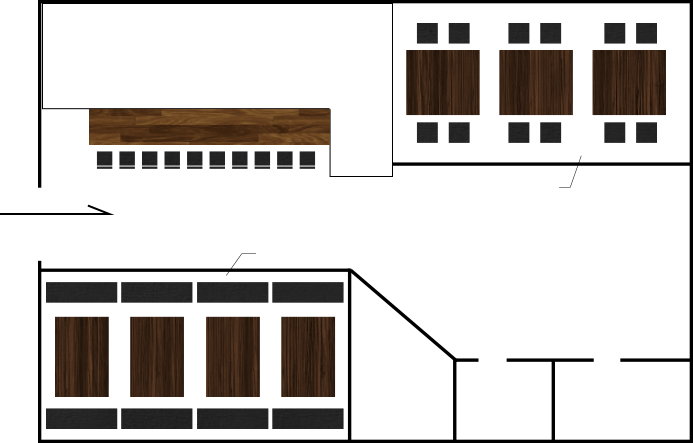 kitchen
seats at the counter
entrance
sunken hearth seating
sunken hearth seating
WC
WC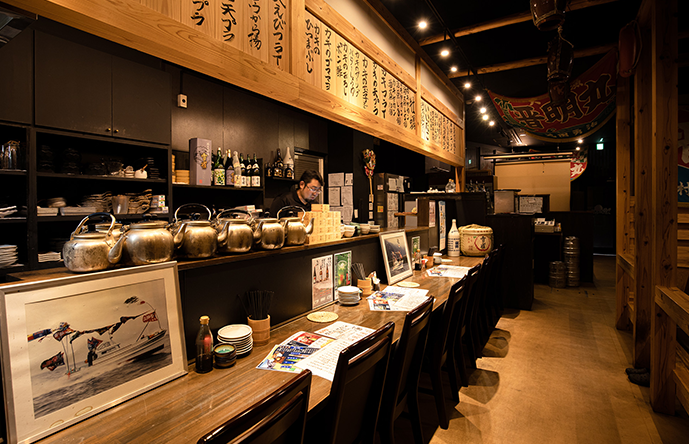 seats at the counter
The sunken hearth seating is split between two spacious areas that can seat large groups. We can adjust the seating layout to accommodate the size of your party, so please feel free to consult with us.
The interior is decorated in the vibrant style of a Japanese beach shack with colorful banners that fisherman use to adorn their fishing boats to celebrate a good catch, 10 seats at the counter, and 7 tables with sunken hearth seating.
Shop information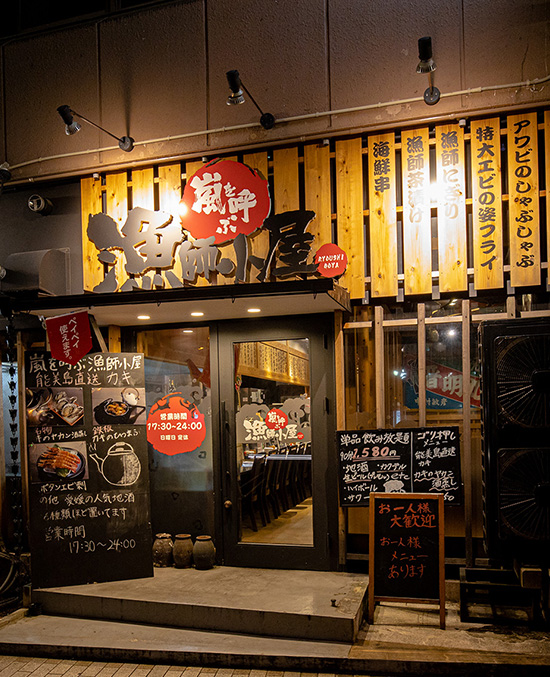 Store Name

Arashi wo Yobu Ryoshigoya
Reservations/
Inquiries

089-909-5125
Just tell us you saw our homepage, and everything will go on smoothly.
Address

1F Chaikuro Bldg, 1-11-6 Ichibancho,Matsuyama City, Ehime 790-0001
Access

Located 3 minutes on foot from the Iyotetsu Katsuyamacho tram stop
Located 3 minutes on foot from the Iyotetsu Okaido tram stop
Store Hours

17:30~0:00
(Food L.O. 23:00 Drink L.O. 23:30)
Store Holidays

Sunday
Parking

None
Total No. of Seats

40 seats
Reservations (entire store)

Please ask us.
Credit Card

Accepted